Four college girls who land in jail after robbing a restaurant in order to fund their spring break vacation find themselves bailed out by a drug and arms dealer who wants them to do some dirty work.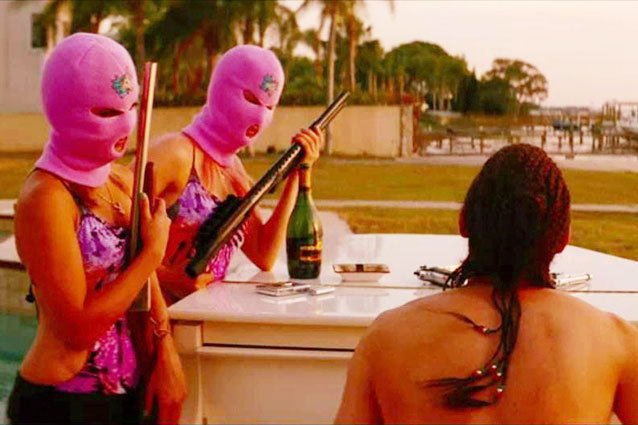 Four pretty girls and a monster. Would you do the same as they did?
A lot of nudity and bikinis, hot scenes, guns, money, music...all that gangster stuff.
Great work James Franco!