In New York City's Harlem circa 1987, an overweight, abused, illiterate teen who is pregnant with her second child is invited to enroll in an alternative school in hopes that her life can head in a new direction.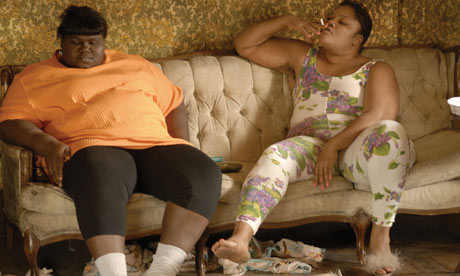 A story that makes you feel all bad inside after you watch it...
Very good played (the mother played by
Mo'Nique even won the Oscar) and an absolutely good movie!
CAUTION It's not a Chill Out Movie.